Marine Salvage
& Recovery
Marine Salvage and Recovery
At Determination Marine, we specialize in Marine Salvage and Recovery. We are one of Portland, Maine's go-to resources for rescuing and recovering disabled, endangered, and sinking or sunken vessels. Whatever stage of peril your vessel is in, we have a way to help; whether we're providing an emergency tow, refloating your vessel, or providing another support service, we have the range of equipment and services you need.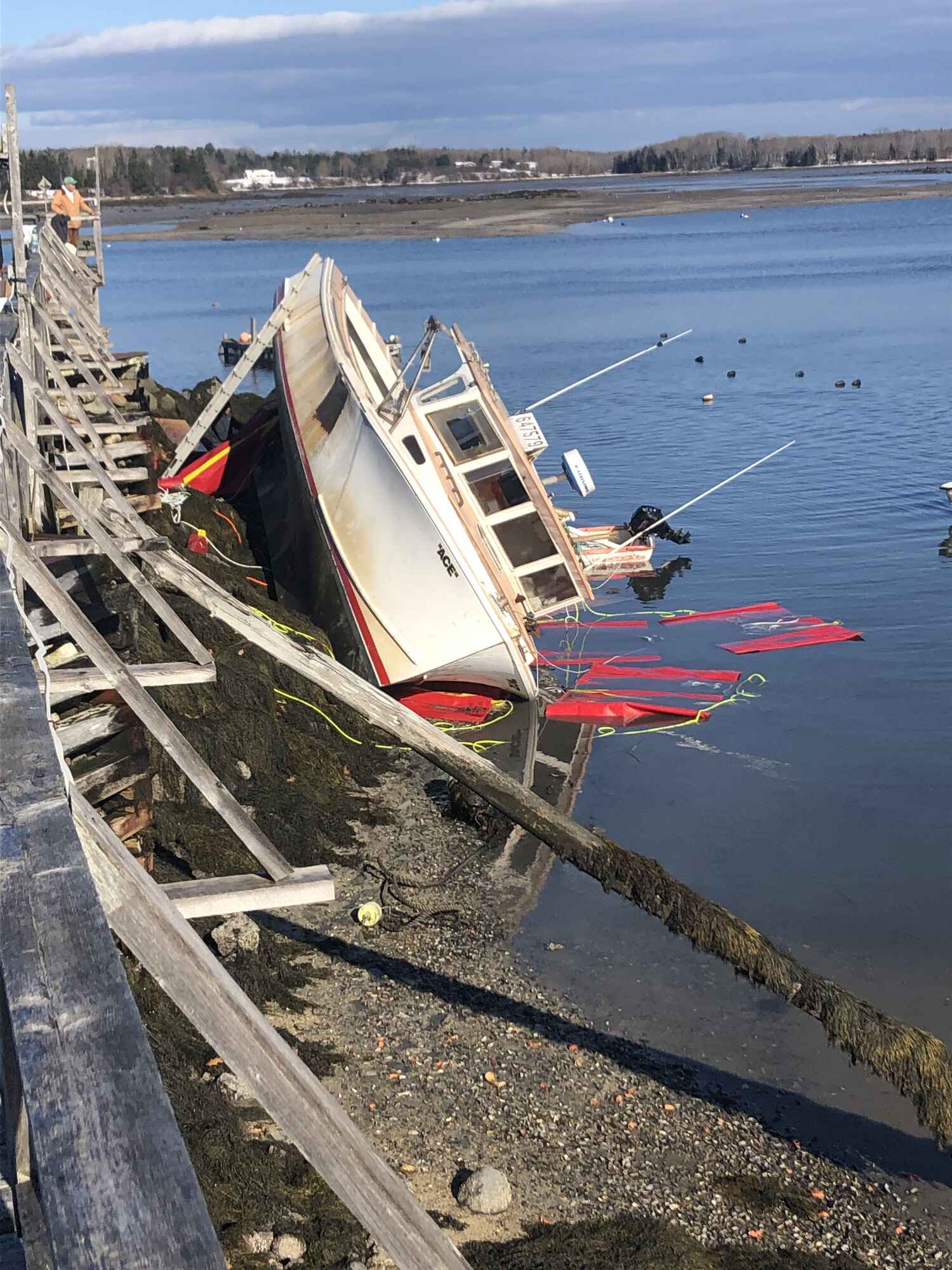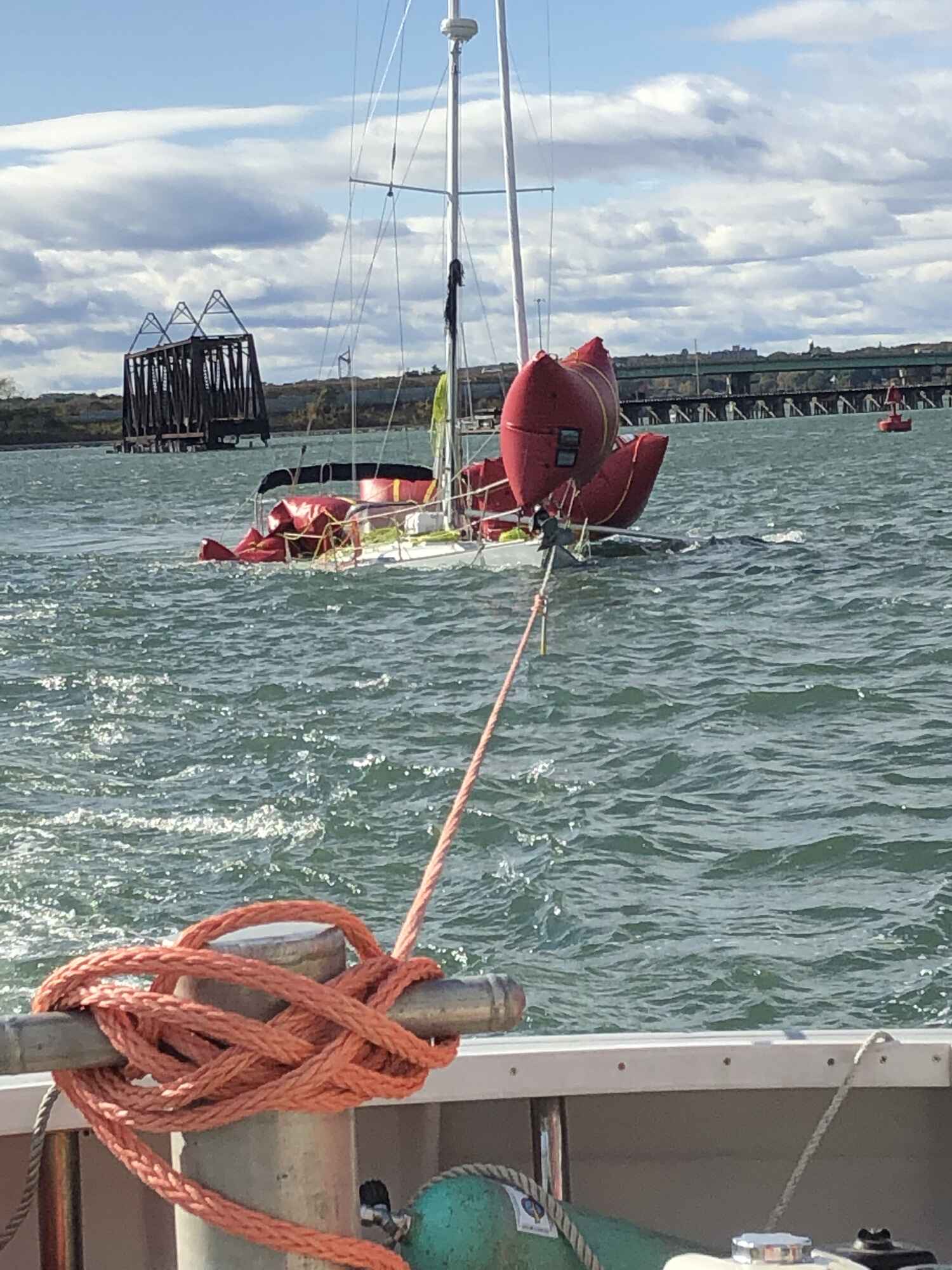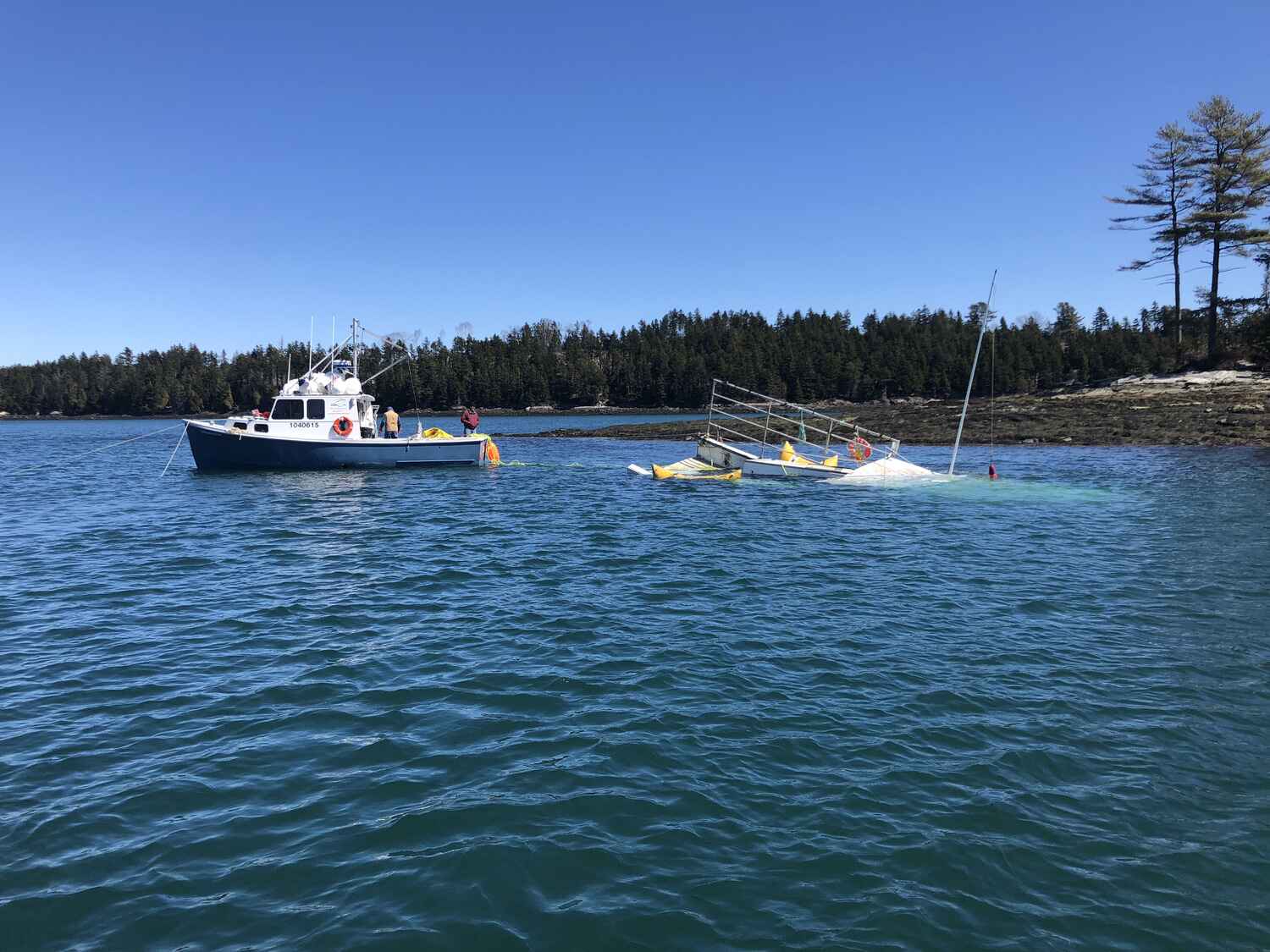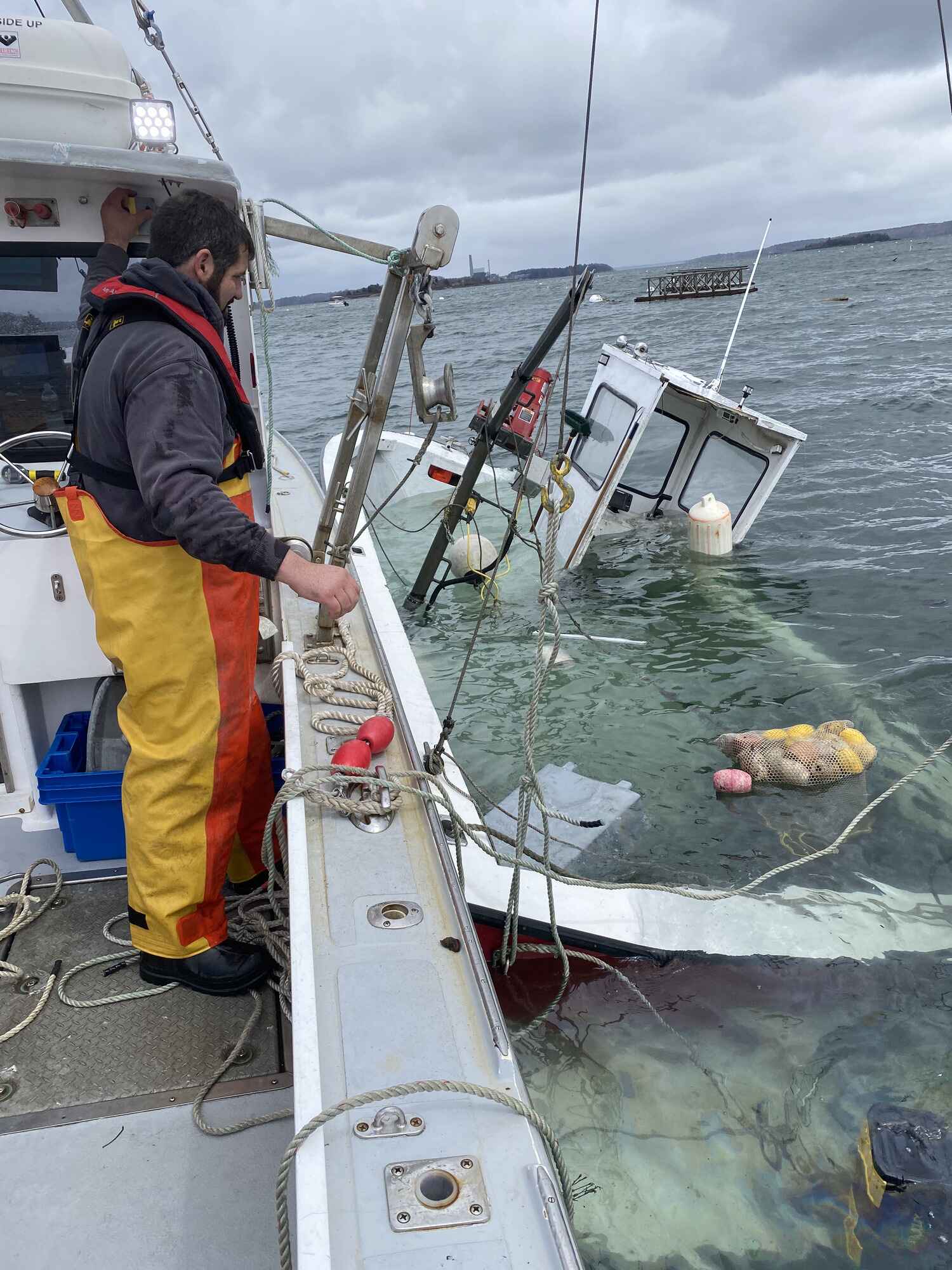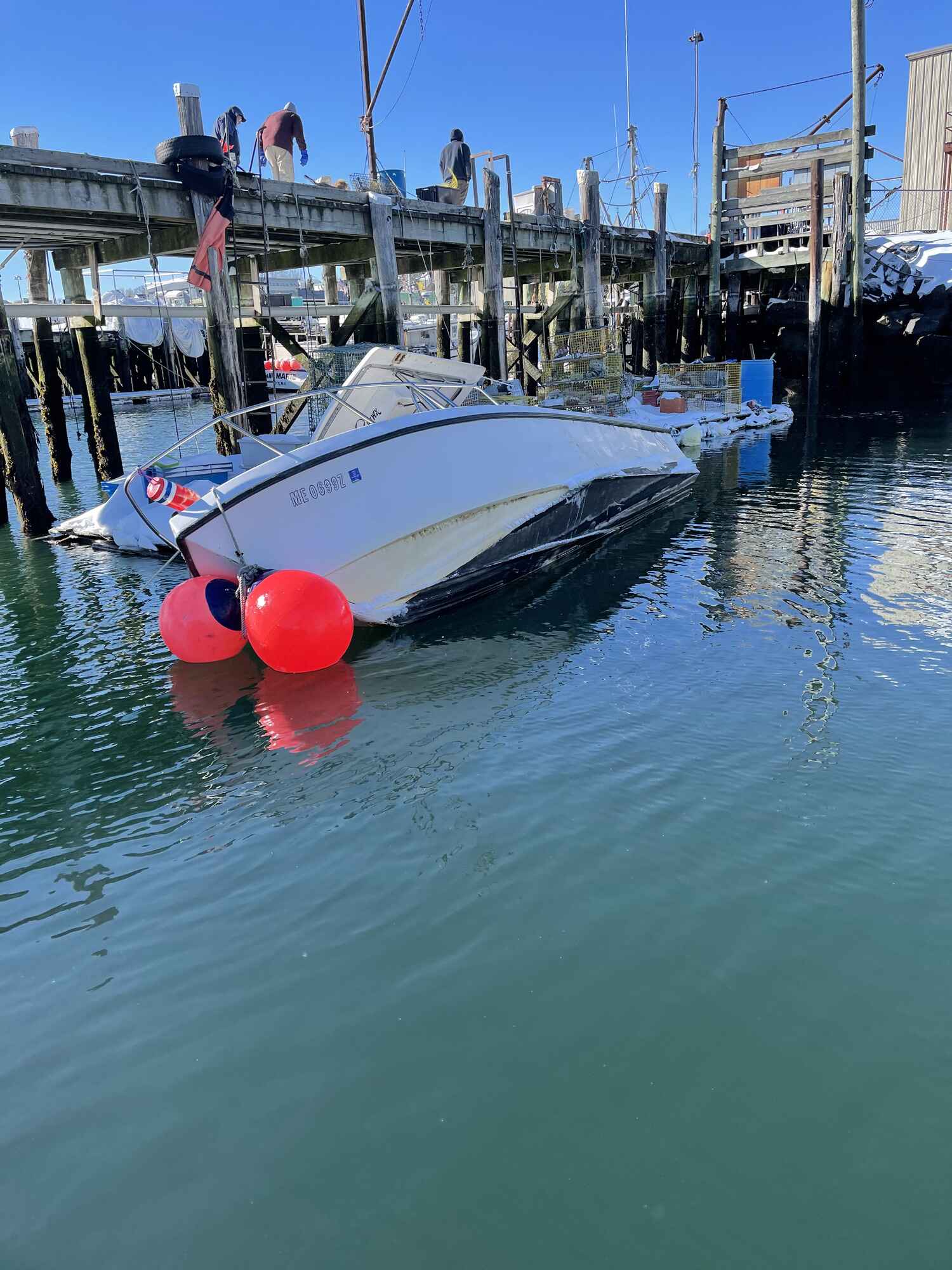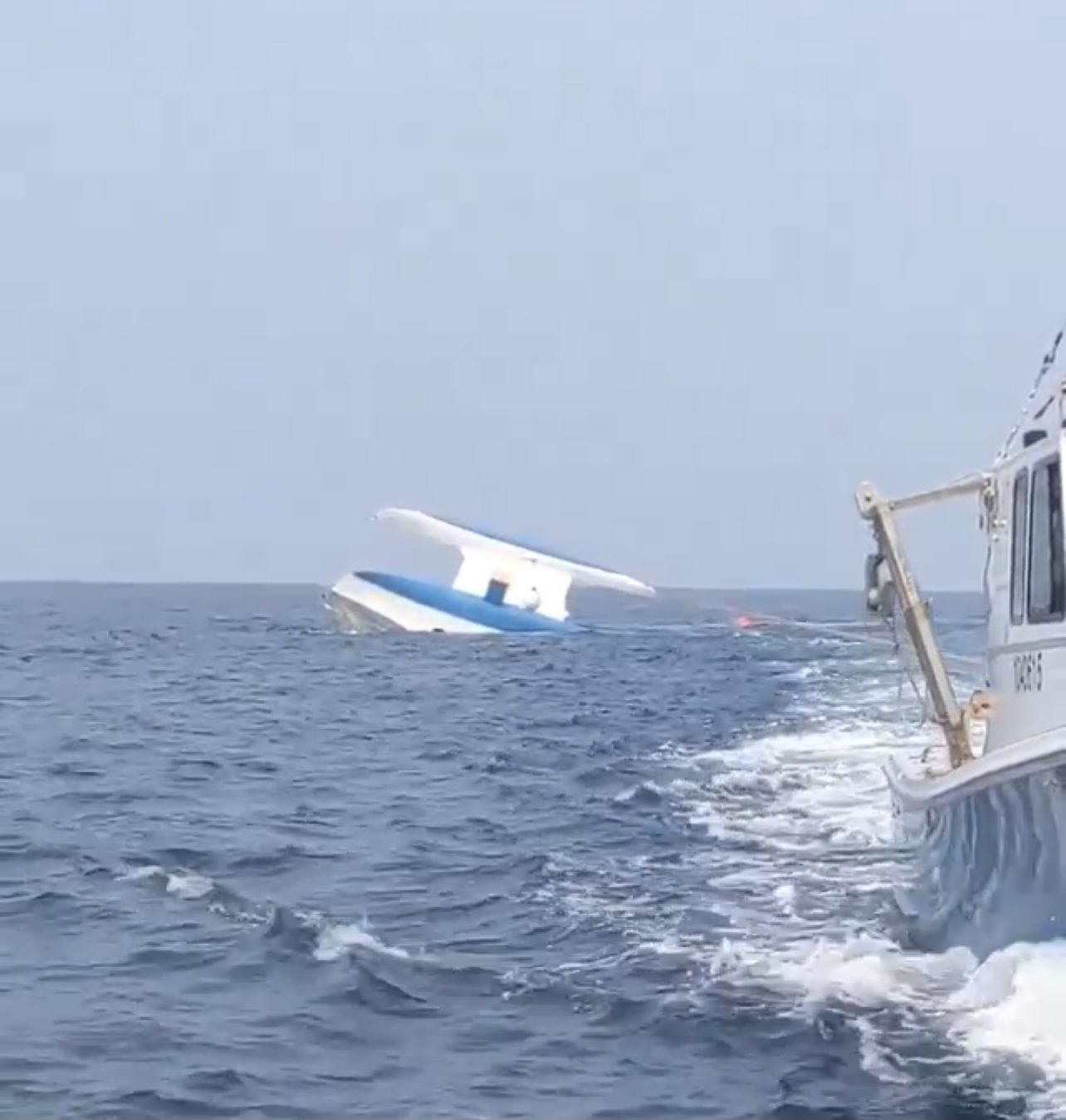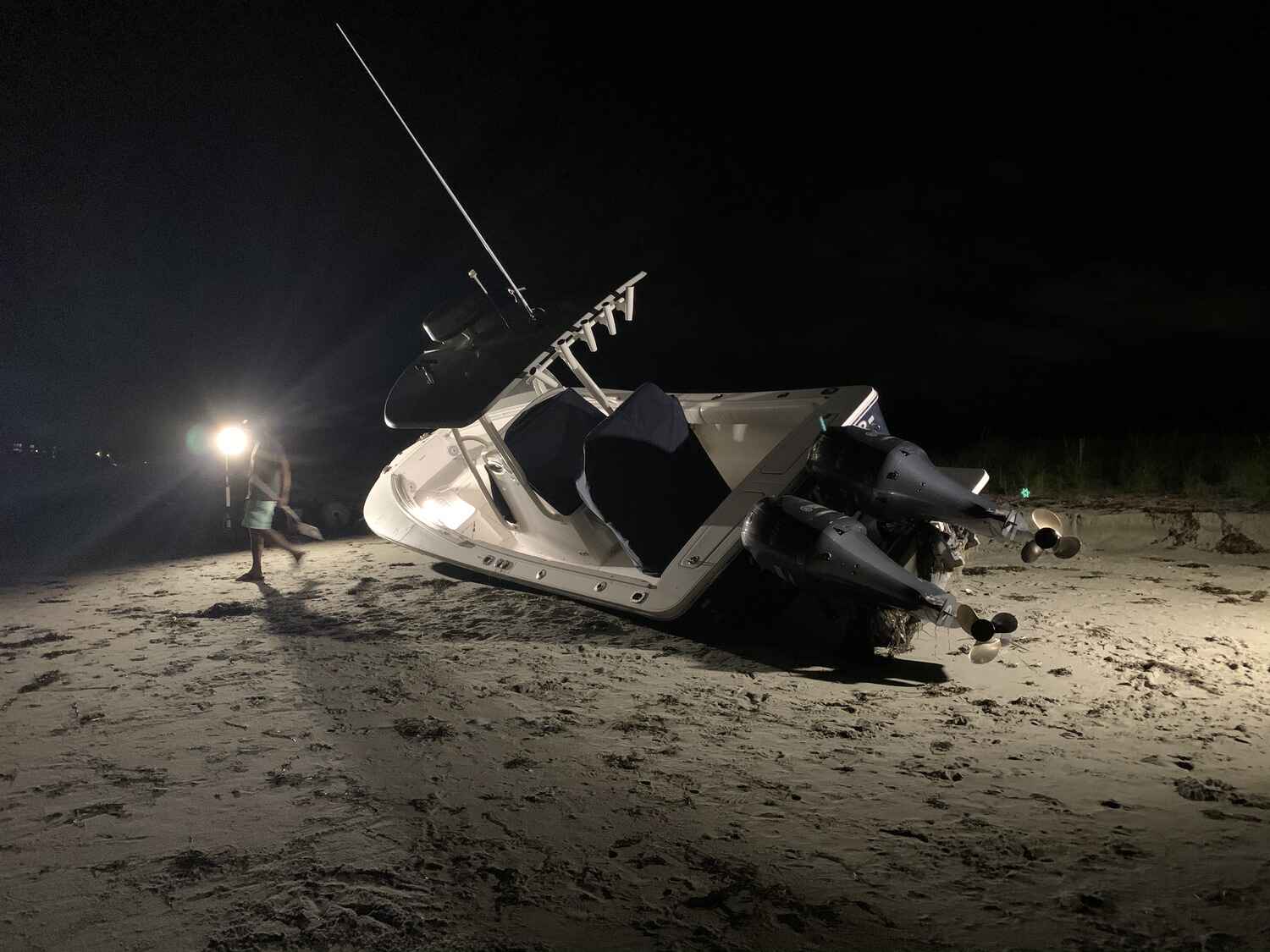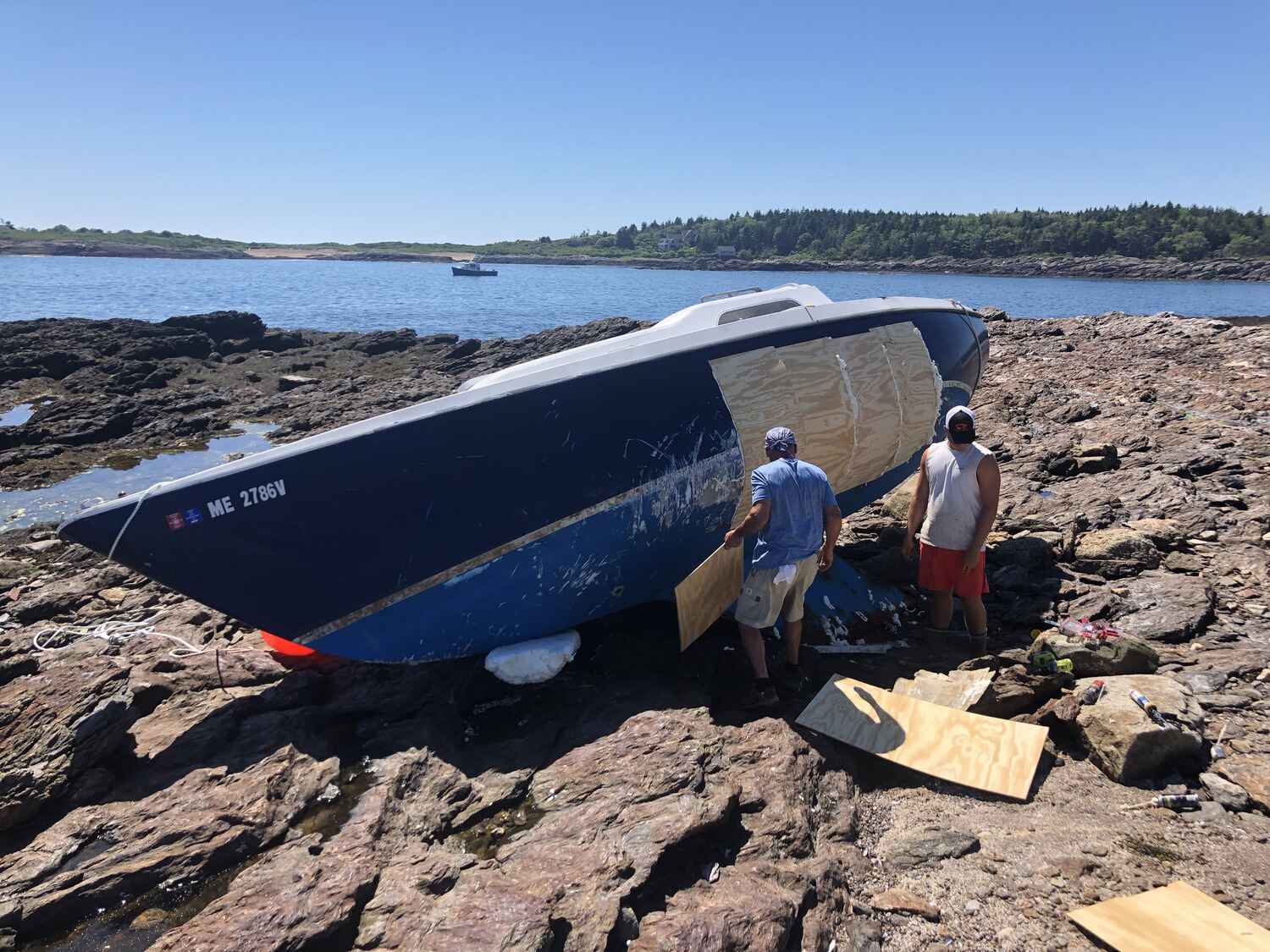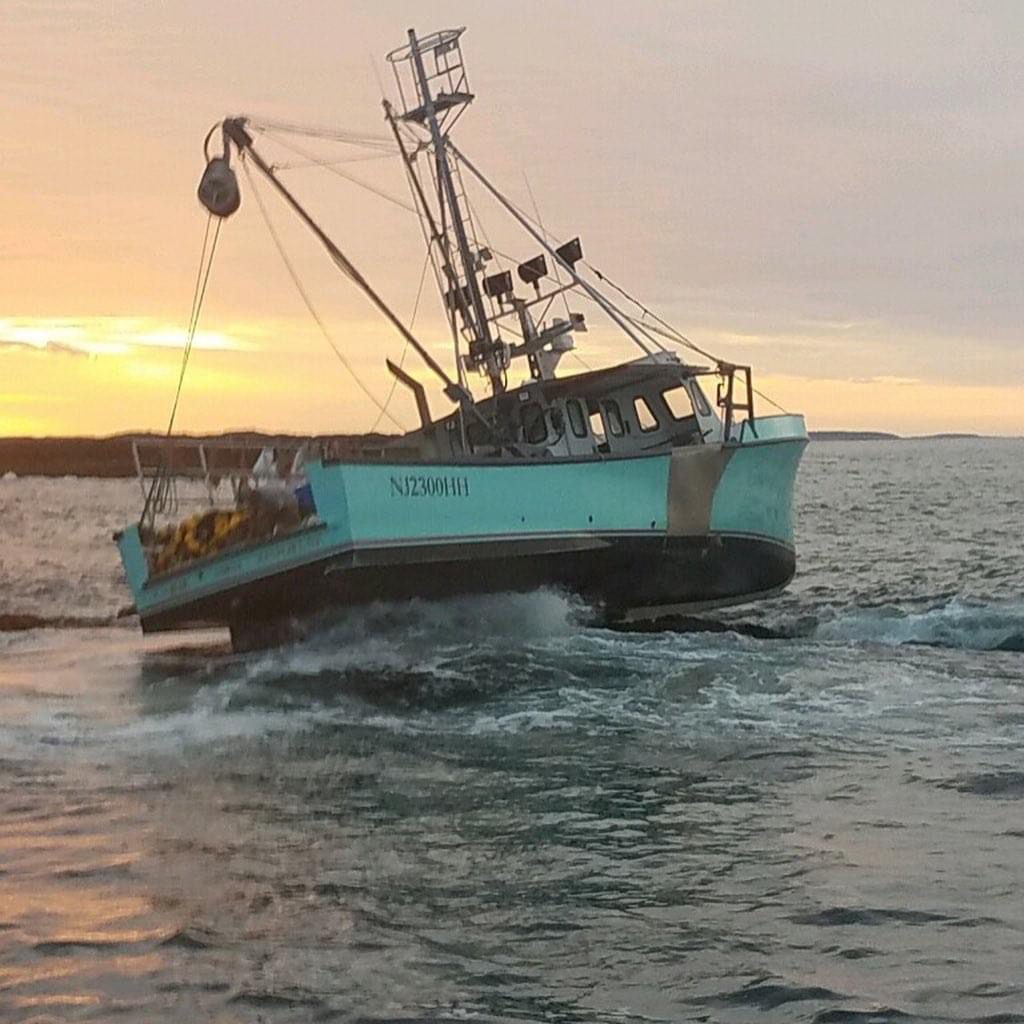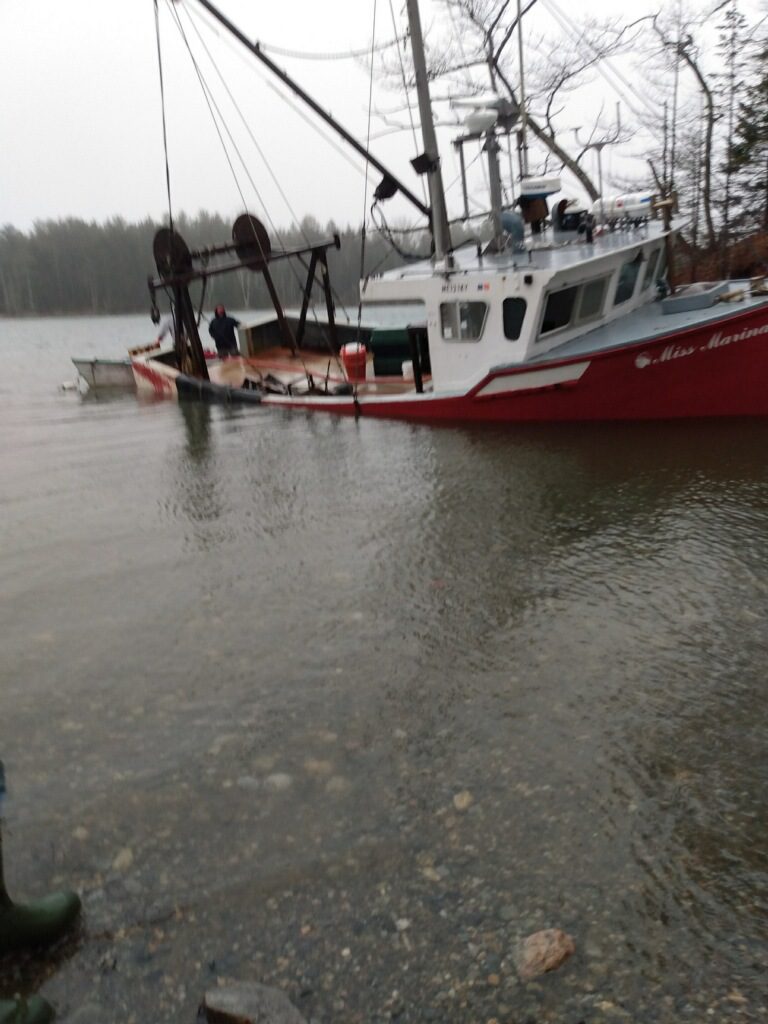 Our Maritime Recovery and Salvage Services
For most of our cases, we're working with owners and insurers to recover their beached, sunken, damaged, or disabled vessels, wherever they may be. We have inshore and offshore recovery capabilities that can serve vessels up to 150' long up to and including a complete refloat. These complicated operations require proper equipment, extensive knowledge, and experience, and at Determination Marine, we have an excellent track record of successfully salvaging and recovering damaged and endangered vessels for our clients.
In order to more clearly state what our capabilities are, here is a list of the kinds of specific services we offer in this category.
– Refloats for sunken vessels
– Commercial and recreational vessel salvage
– Sunken vessel recovery
– Sunken vehicle recovery
– Vessel dewatering
– Vessel stabilization and tidal/weather intervention
– Environmental cleanup and remediation
– Marine Pure Salvage
The Ports We Can Serve
We're based in Portland, ME, but we can serve a wide range of ports at need, often times around Maine Midcoast and Southern Maine. Here are a few ports you can often find us providing services:
Portland, ME
Rockland, ME
Harpswell, ME
Boothbay, ME
Kennebunkport, ME
Portsmouth, NH
With that being said, we are not limited to these Ports. We operate from the Canadian border at Machiasport, throughout the thousands of coastal islands in Maine and the Gulf of Maine, all the way down to New York. So if you need a long haul to a very specialized dock for repairs or need a tow for any other reason, we're happy to discuss your project.
Prevention and Pre-Storm Prep
Salvage and recovery are all about what to do when the worst happens; we always want to help our clients prevent that. Thus, we offer pre-storm prep to help our clients avoid bad situations in the first place. While true hurricanes are quite rare along the Maine coast, Nor'easters and tropical weather systems can still wreak quite a lot of havoc. We offer pre-storm prep services that help our clients avoid the worst outcomes, as well as pre-storm prep consulting. Please inquire below for consulting services.
Read More
We can help you develop a plan to make your boat as safe and fast against storms as possible, and if you need the assistance, we will help you batten down the hatches, stow everything possible, and take reasonable precautions to reduce your risk of losing your vessel during the coming storm.  And, of course,  we offer seasonal dock dismantling and installation to keep your marine infrastructure safe.
We also offer assistance with preventing bad situations from turning into a disaster.  We can help empty your vessel of water should your bilge pump fail or be overwhelmed.  And, of course, we can tow your vessel before the situation becomes dire.
It's worth noting that some insurance companies, especially in more storm-prone areas of the country, are starting to require evidence of reasonable precautions being taken ahead of storms to cover damages.  While we cannot guarantee that our help will keep your vessel safe, our aim is to give you a better chance and help you to identify what some of those reasonable precautions ought to be.
We also offer pre-storm prep consulting for those that need it. Please reach out below to inquire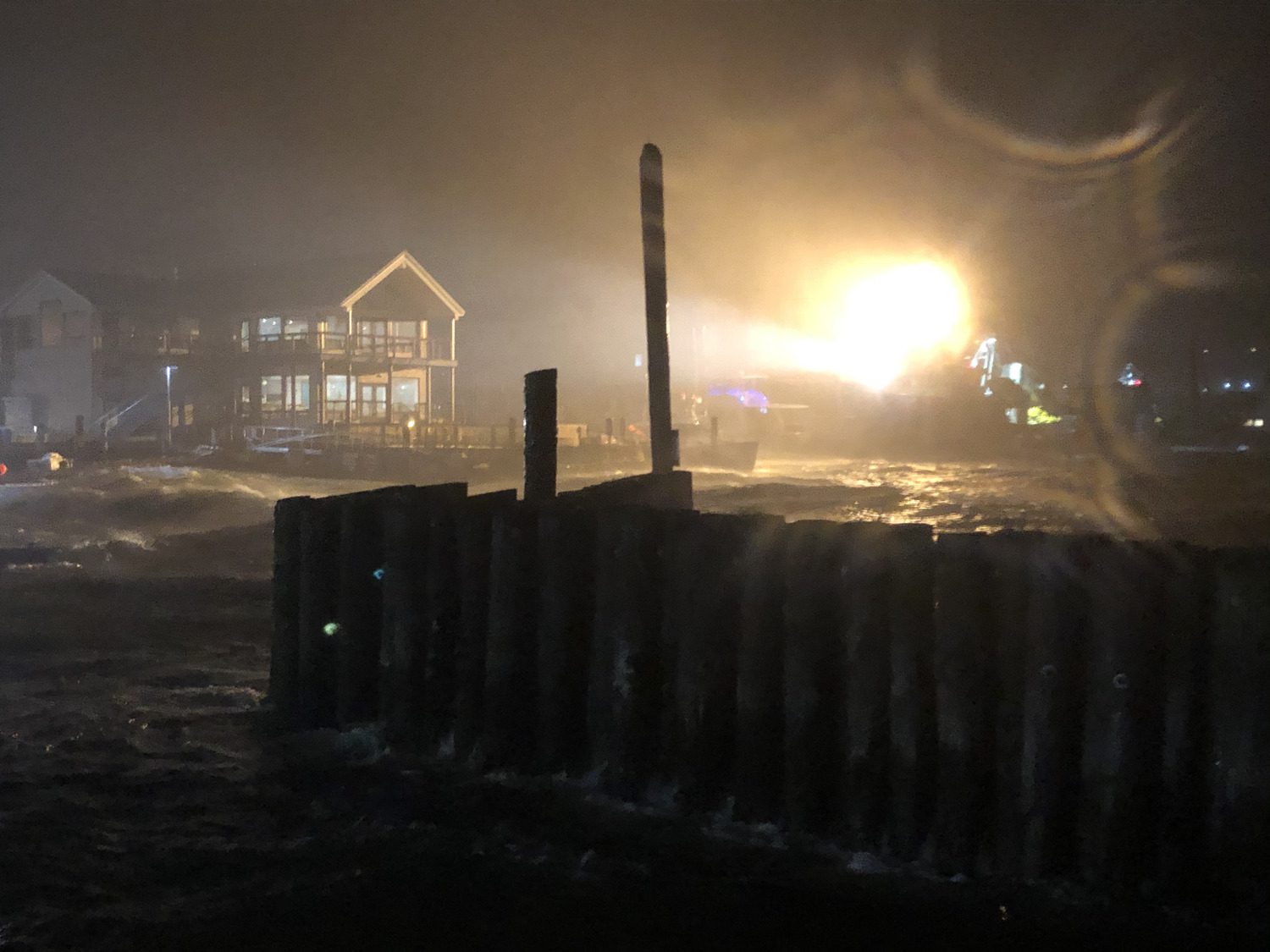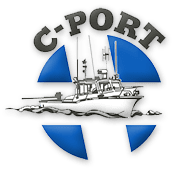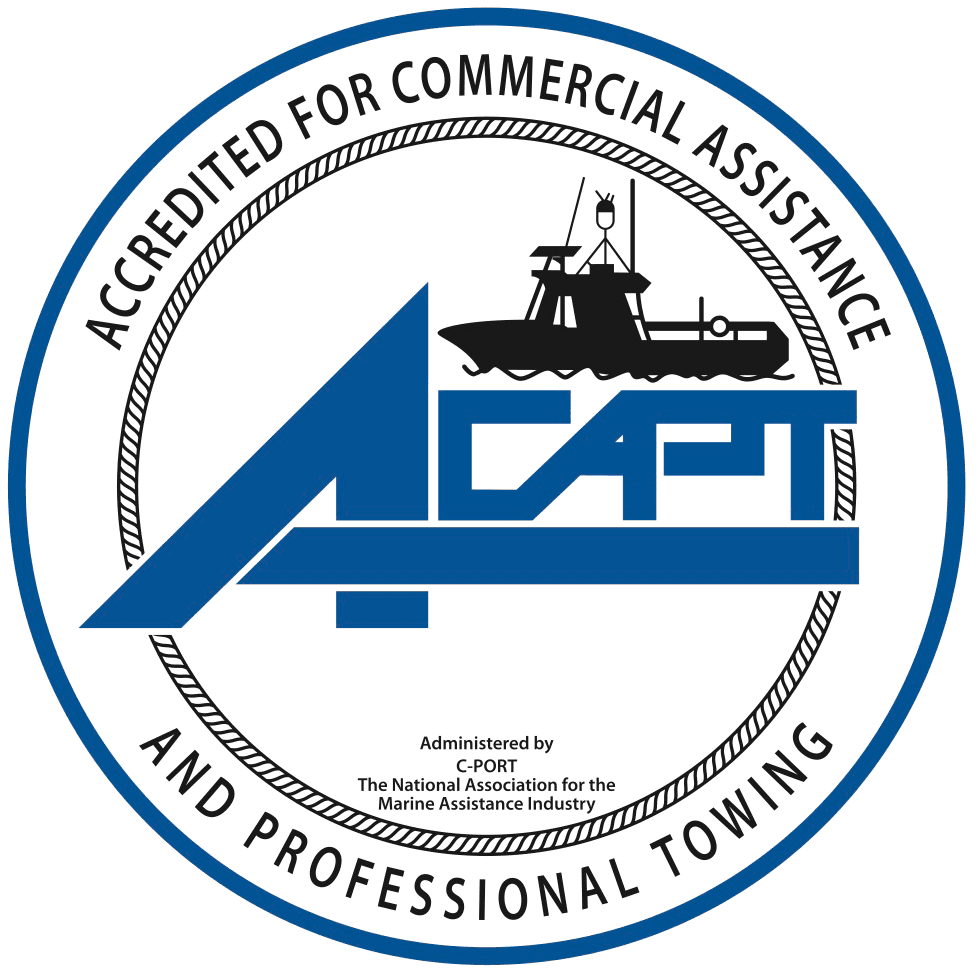 Affiliations & Certifications:
 All vessels are fully insured and crewed by US coast guard licensed captains.
Member of the Maine Commercial Fishing Vessel Safety Council
Member of Cport (Conference of Professional Operators for Response Towing)
ACAPT certified vessels (Accredited for Commercial Assistance and Professional Towing)